Annual 2021 Candy Cane Lane Event at Flagstaff Subaru
Flagstaff Subaru "Shared the Love" as we hosted our spectacular Holiday Candy Cane Lane Drive-Thru on Saturday, December 4th!
We had a non-stop flow of cars this year, all taking a fun trip through thousands of dazzling holiday lights, decorated trees, giant candy canes and decorations - all to benefit the Shadow Foundation! Santa & Mrs. Claus were on hand, and a great time was had by all!
Thanks To All Who Made The Holidays Brighter
We want to thank everyone at the Shadows Foundation and Hallows Team at Wallick & Volk Mortgage who helped present this year's event. If you paid a visit to Candy Cane Lane this year, you helped provide financial assistance & services to those afflicted with life-threatening illnesses in our area.
The Shadows Foundation is strictly volunteer. They have no paid staff and never have.  This is important because it means these volunteers are truly all about giving, which is everything Subaru stands for. They "Share the Love" because Subaru Shares the Love with us all.❤ 
This year, we were also pleased to be able to help two other area non-profits. Realty Executives brought in a beautiful display house they sold raffle tickets for to raise money for Habitat for Humanity. We also had a new non-profit that joined us called Hold Strong, which supports our local officers who are battling PTSD.
To top it all off, Shadows Foundation also held a toy drive that collected over 300 toys that will help make this a much Merrier Christmas for the underprivileged children of Flagstaff.
Happy Holidays To You From Flagstaff Subaru
There's a lot of hard work that goes into preparing this event. We extend our deepest thanks and warmest holiday wishes to all our volunteers and to everyone who attended.
Everyone at Flagstaff Subaru urges you to continue to Share the Love through the rest of the holiday season and all the way through the coming year!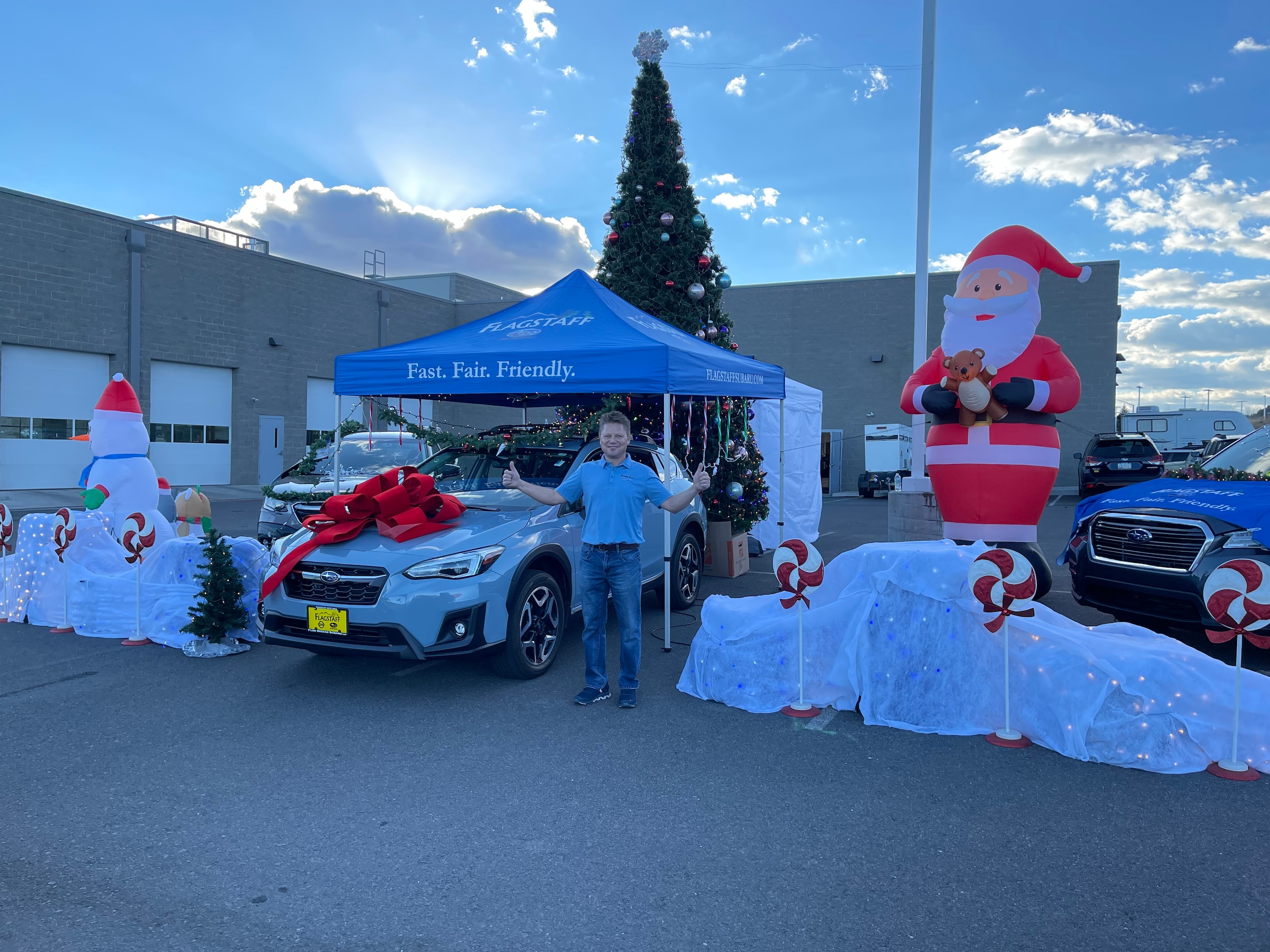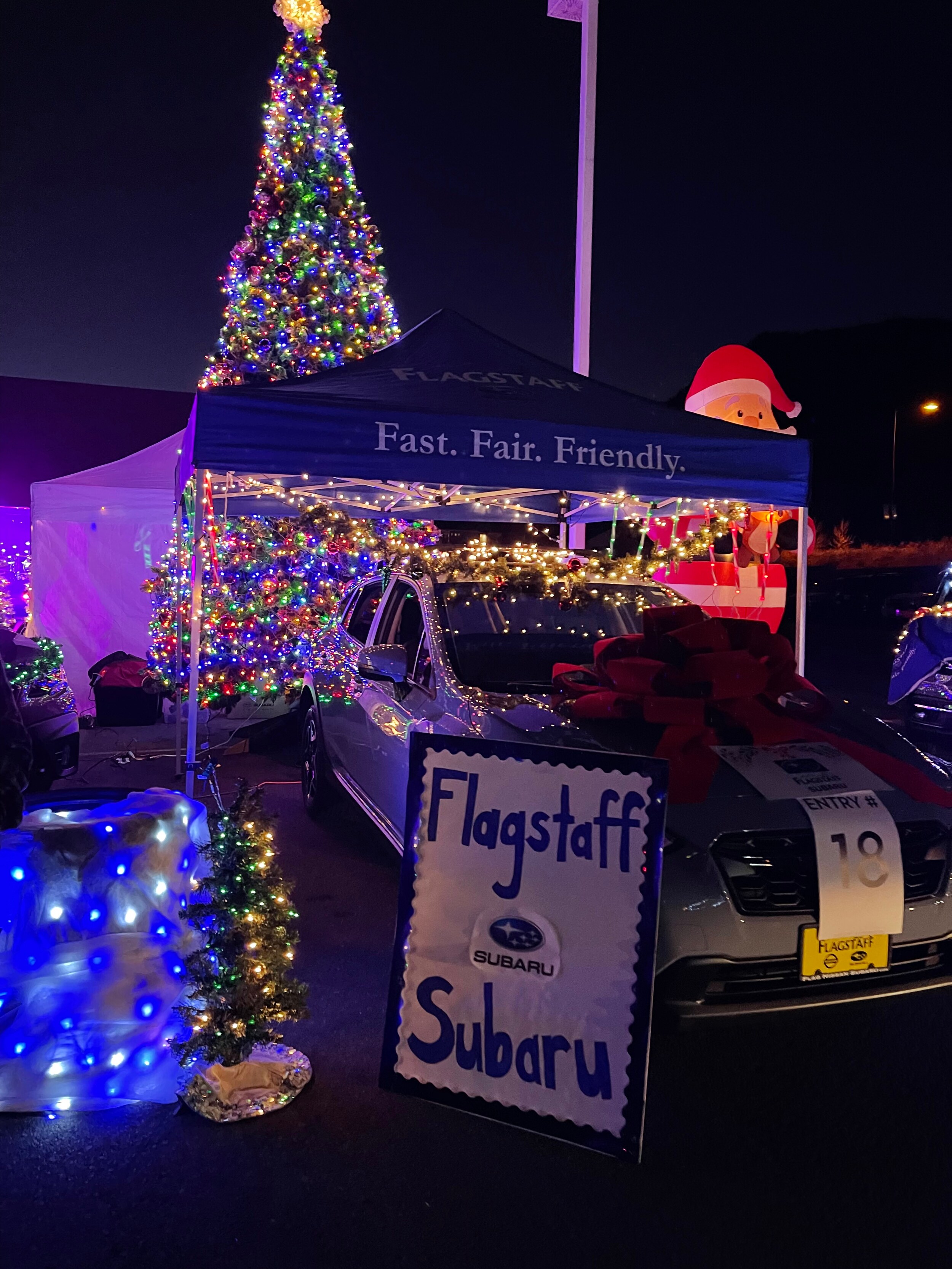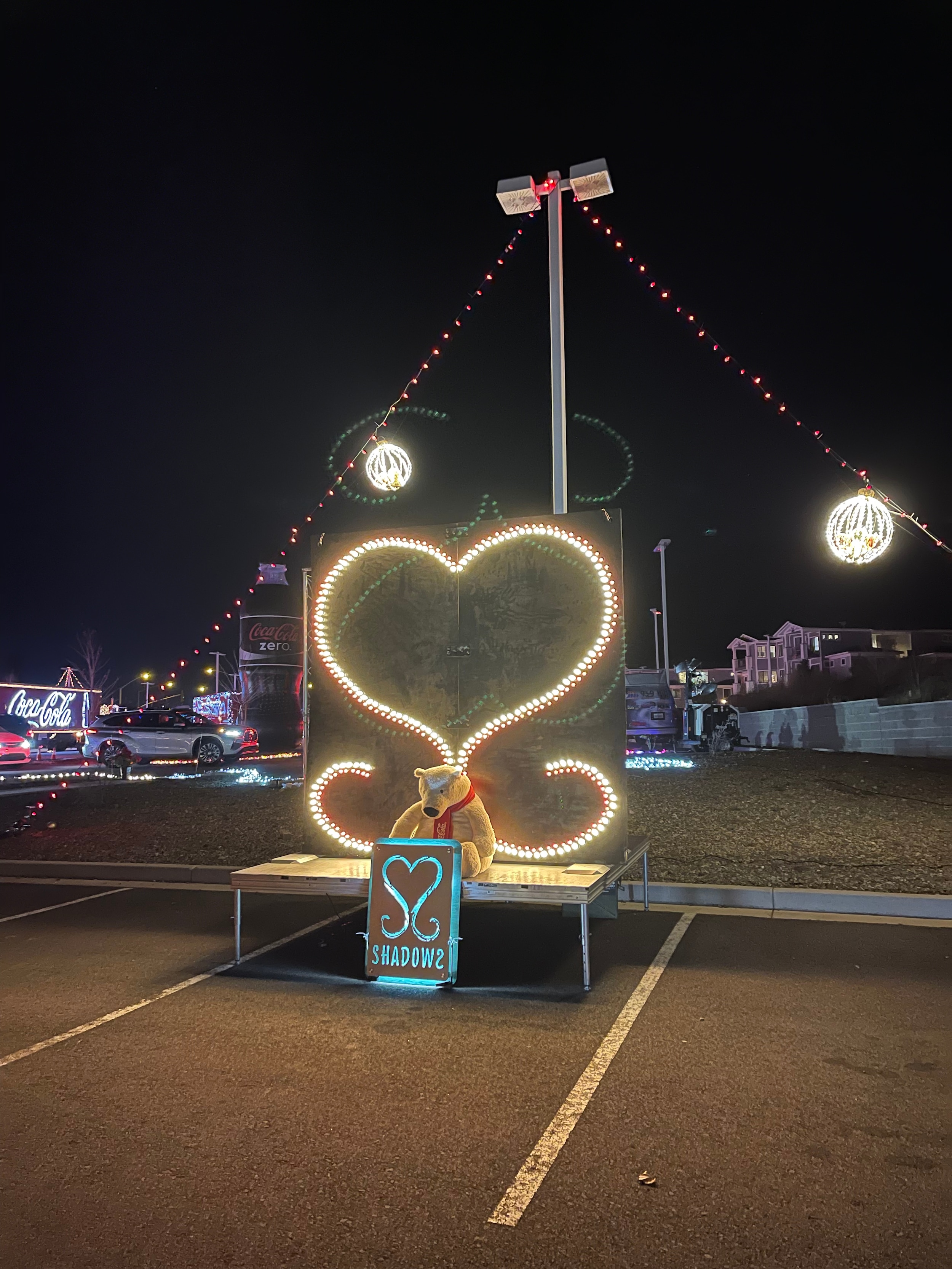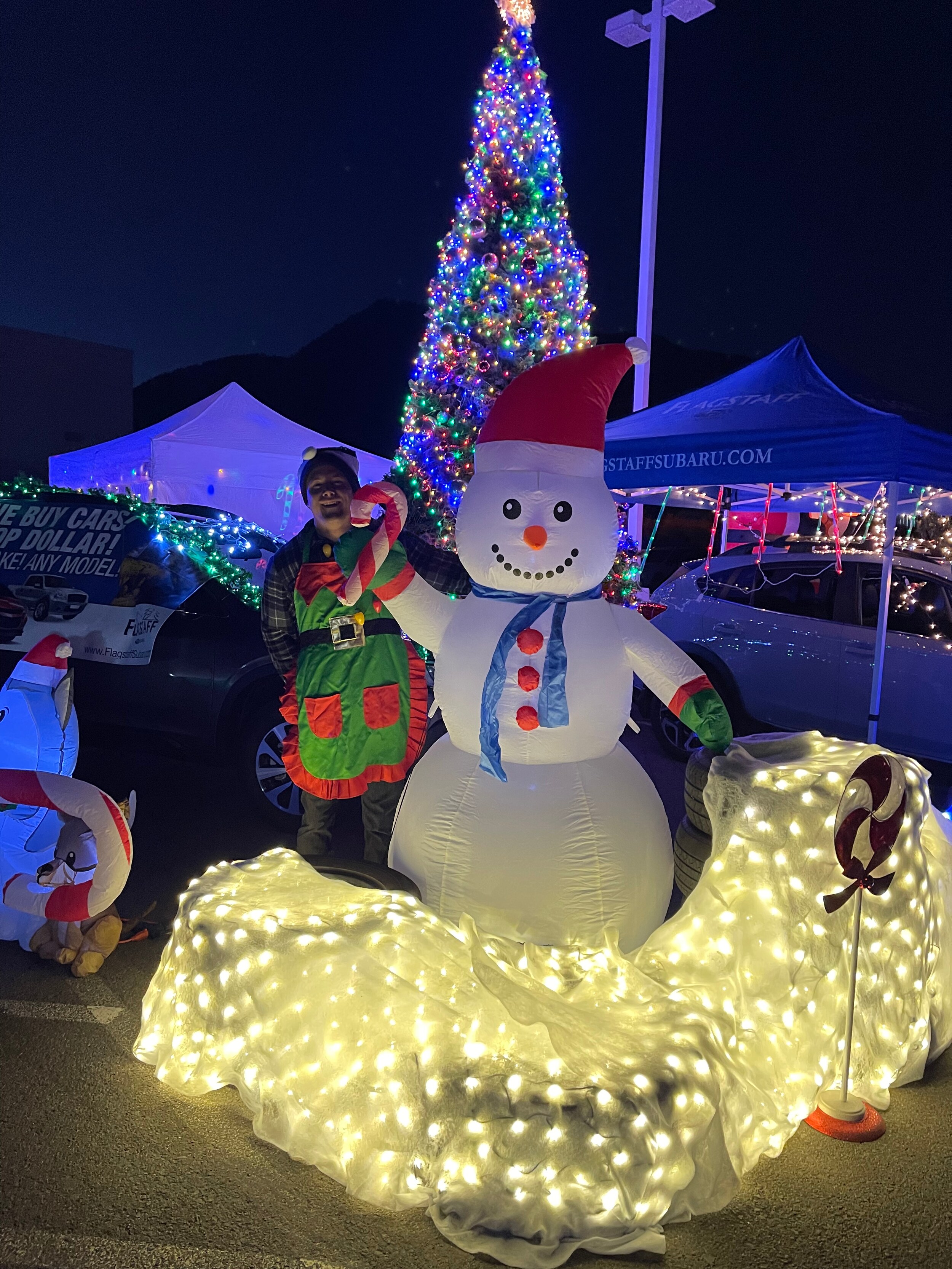 Annual 2020 Candy Cane Lane Event at Flagstaff Subaru
This year, Flagstaff Subaru was "Sharing the Love" as we partnered with the Shadows Foundation and Hallows Team at Wallick & Volk Mortgage to put on our annual 2020 Holiday Candy Cane Lane at our dealership. 
This COVID-19-safe event provided visitors the opportunity to enjoy dazzling holiday luminescent exhibits, decorated trees & giant candy canes all from the warmth of their car and drive through our incredible Tunnel of Dancing Lights, synchronized to your favorite holiday music!
In support of the Shadows Foundation, visitors donated $10 each for car passes! We received 896 pre-orders with 1,005 vehicles participating throughout the evening. That meant nearly 5,000 people took part in this year's event, helping Shadows raise over $9,000. These donations will help the foundation provide much-needed support this month to our area families in need.
We also collected over 1,000 toys for the "Northern Arizona Law Enforcement Toy Drive," so no child goes without this holiday season!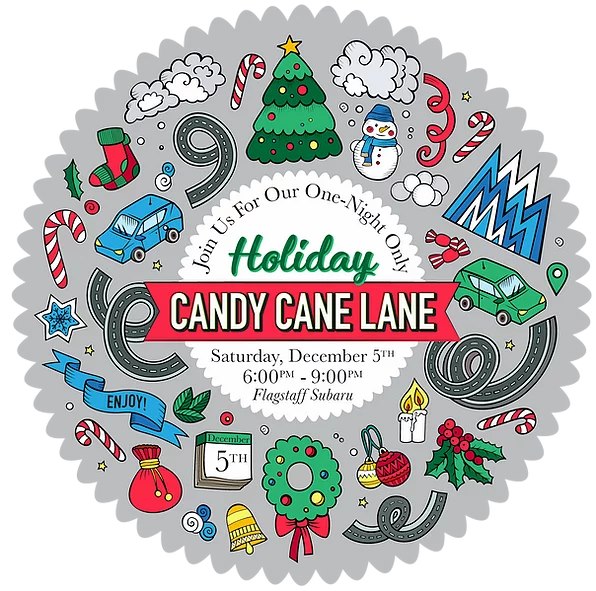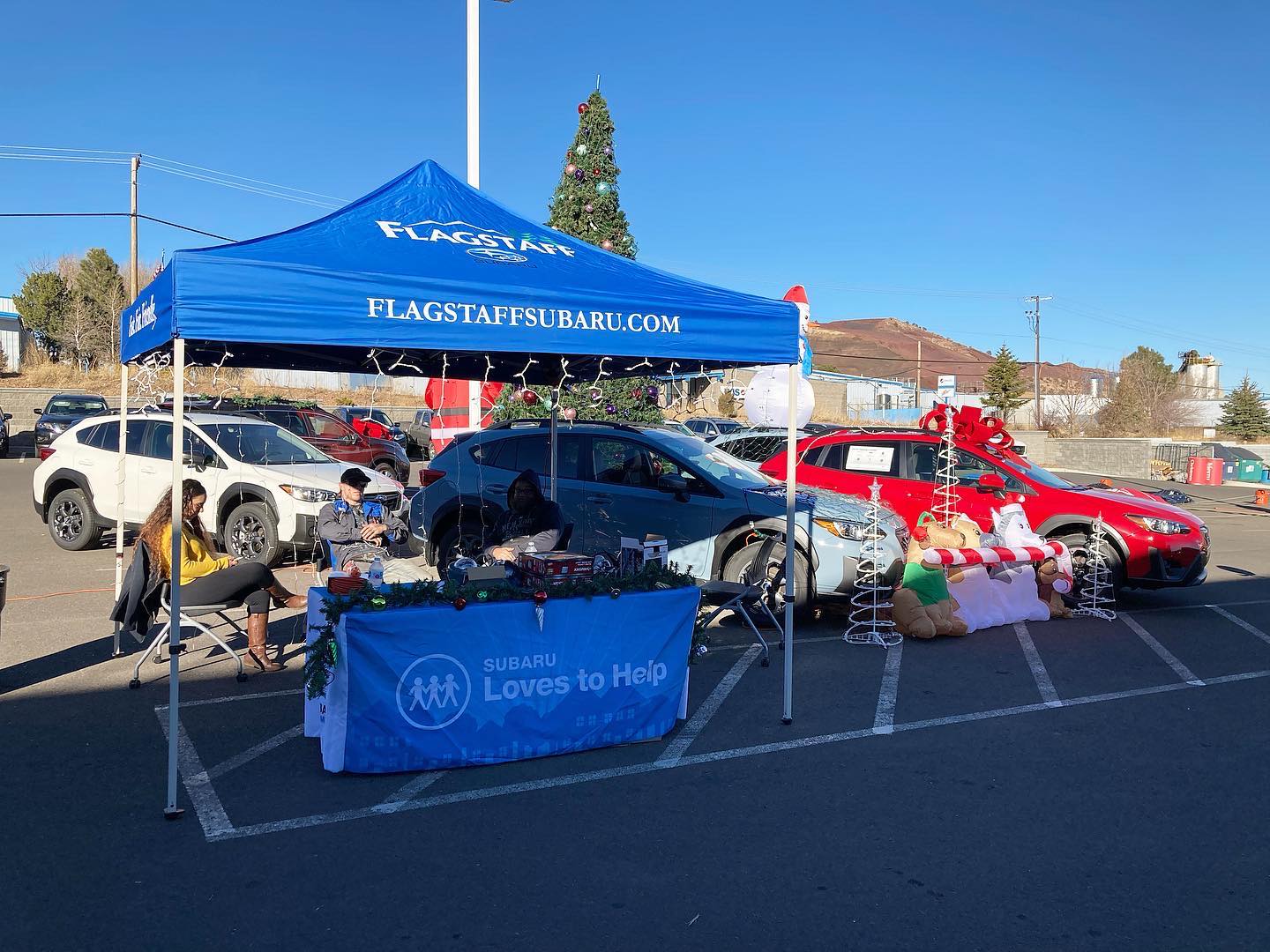 Shadows Foundation Blood Drive in Honor of Chloe Myers
This year Flagstaff Subaru hosted a blood drive with The Shadows Foundation and Bio-One in honor of Chloe Myers. This event helped those in need and we had a lot of staff donate as well! This was our first hosted blood drive and we hope to do it again in the future!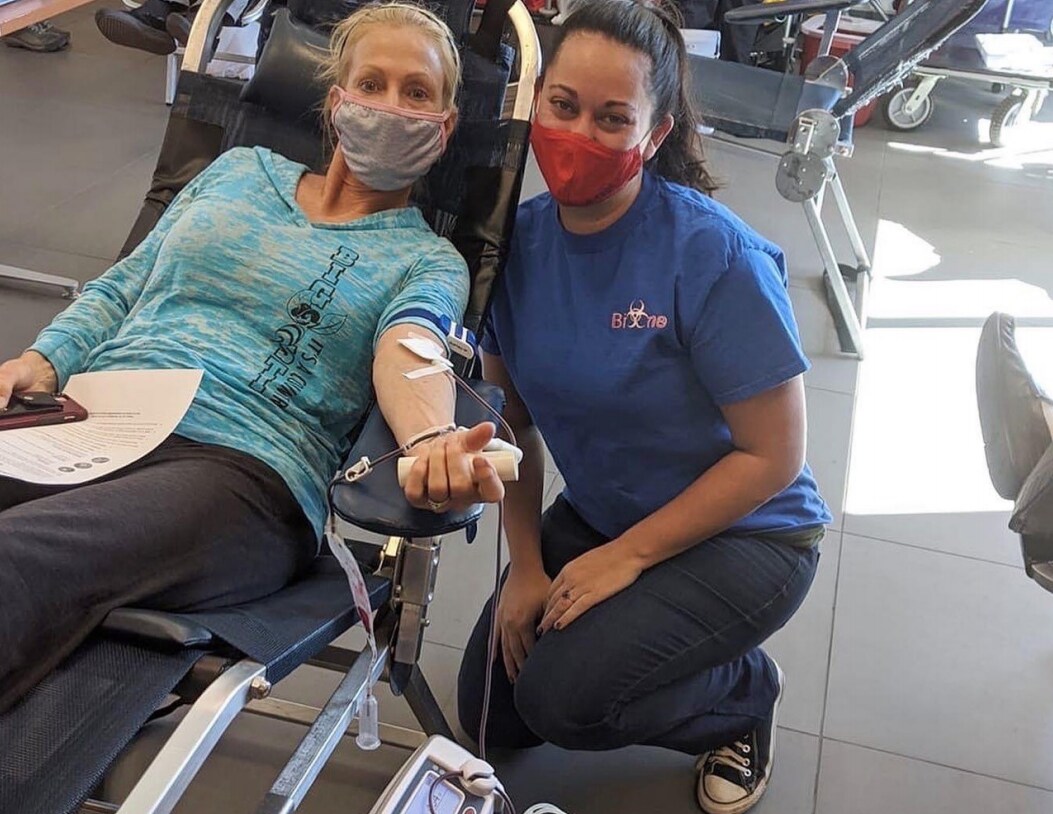 Marine Toys for Tots
For the past few years, Flagstaff Subaru has partnered with Marine Toys for Tots to donate unwrapped toys to underprivileged children! This event is a great way to start off the holiday season. We have multiple boxes stationed around the dealership.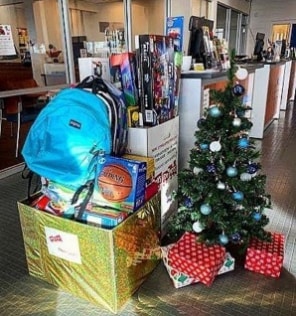 Helping the Gomez Family get back on the Road!
Flagstaff Subaru along with the Shadows Foundation was able to fix the Gomez Family Subaru free of charge to get them back on the road again! Lukas (Lukas the Overcomer) the youngest son has Barth Syndrome a rare condition. The family has to travel a lot for doctor appointments. Here is some more information on how Lukas and his fight to overcome Barth Syndrome. Help support Lukas today!
We hope the Gomez family enjoys their Subaru for many years to come!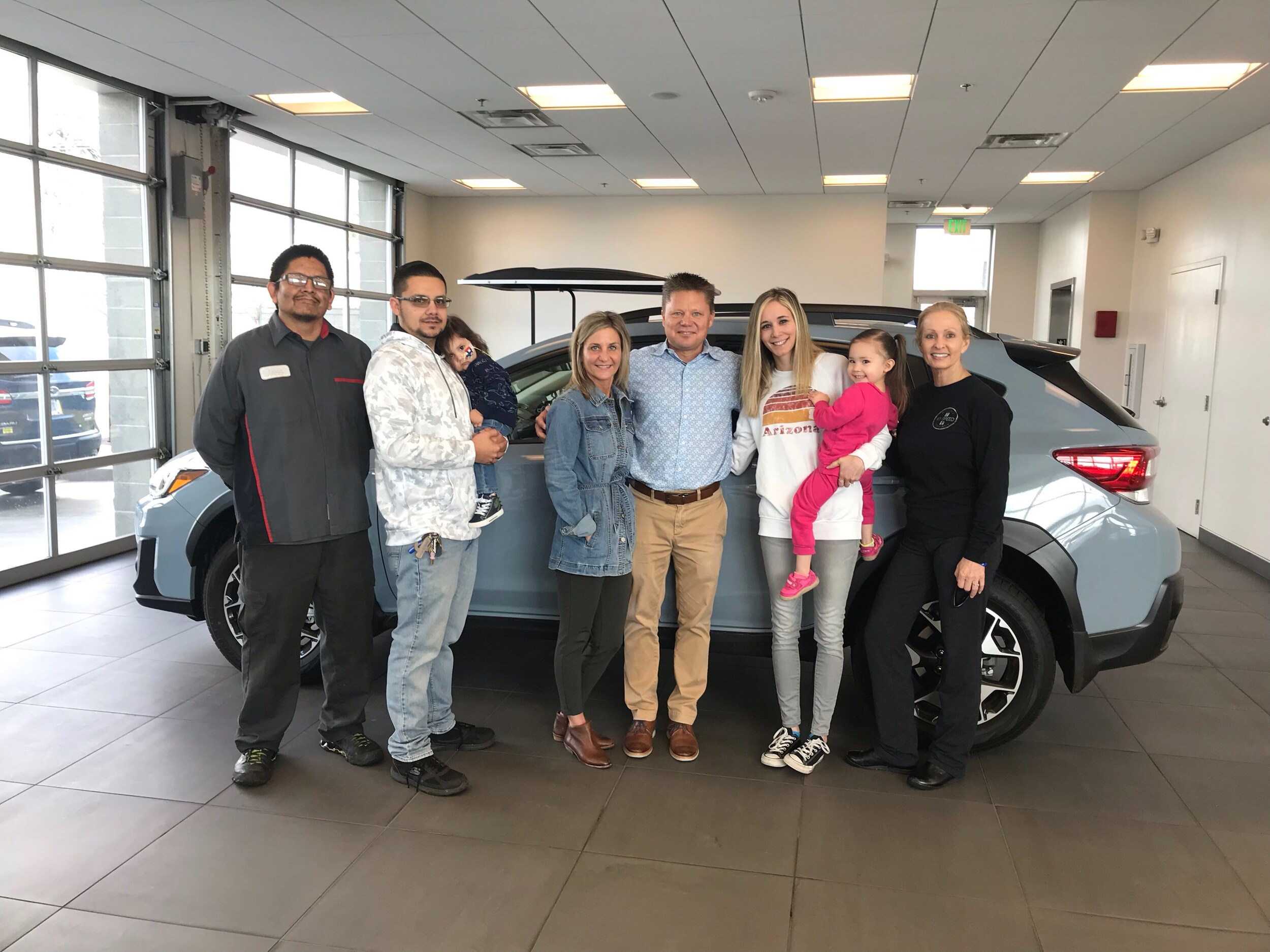 Visit Us Today 
As you can see, we take community involvement seriously. Keep an eye out for our next big event or visit Flagstaff Subaru today!